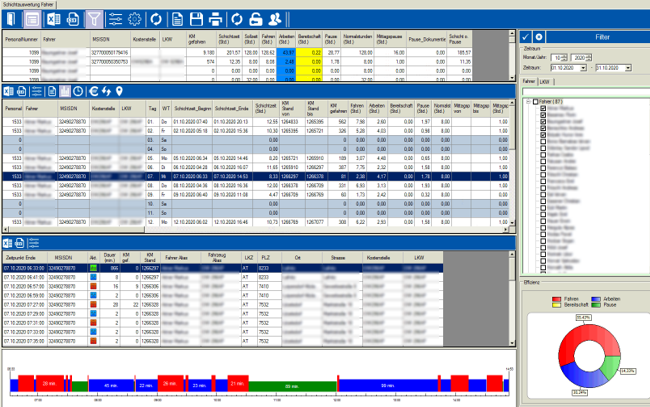 The module working hours & expenses is for detecting and evaluating the shift times and expenses. It supports entrepreneurs in controlling the rendered layer times, the settlement of any over- or absenteeism, as well as the expense report. Indexes and export to Excel, or interfaces to payroll programs are possible.
Functions:
Driver shift report
Shift report
Shift report summary
Report MILOG
Expenses
Expenses values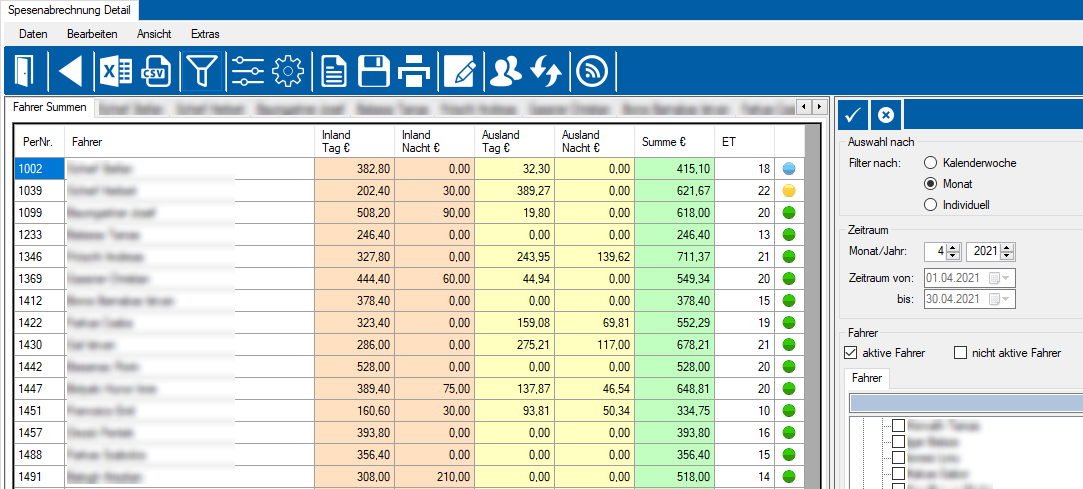 Driver shift report shows beginning of the shift, shift end, total time, split by driving, working, stock and rest period, in addition, start and end points of the layer. Definition of night, Sunday and holiday hours, and rounding of Shift start times and end of shift times are individually adjustable.
The list of shift times in the shift report summary is based on monthly totals, daily totals and detailed information including the ability to correct this information.
The expenses report is based on the position data of the telematics. The home base of companies and drivers are well defined. The setting of fees calculation can be customized via parameters. Charge rates are predefined or can be defined manually by country and / or zones.