H&H Development Software Solutions presents a new software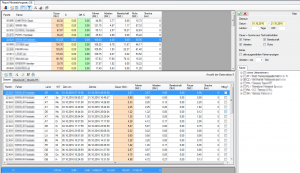 module "Report minimum wage law".This is an extension of the working hours & expenses module. The software helps freight forwarders and shippers to simplify the administrative costs in the course of the minimum wage law through the following functions:
Minimum wage law calculation per driver per country
Hourly rates, hourly rates per country, difference calculation
Export the files to Excel and PDF
A selection by period, duration (= sum of tacho activities) and driver is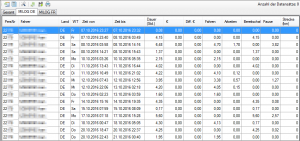 possible. A minimum wage law calculation for the minimum wage law implementing countries Germany and France can be generated from a total total sum. Extensions of the module, for example, by countries in which the minimum wage law is subsequently applied, is possible.
The foundation for the new minimum wage lae module was laid by the German minimum wage law, which entered into force on 1 January 2015, which introduced a general statutory minimum wage gross per hour as a general wage ceiling. The minimum wage applies to all employees employed in Germany. The obligation to pay the minimum wage applies also to all foreign employers who employ workers in Germany within the scope of cross-border services, regardless of the duration of the service. All short-term services in Germany (e.g. loading and unloading in the freight transport, transport of persons to and from Germany in road / rail / ship / air traffic), except for transit transit, are affected. In addition, comprehensive reporting, recording and retention obligations apply, the compliance of which is sanctioned by high fine-money regulations.
For more information see:
German minimum wage law wikipedia